RV Mattresses Seattle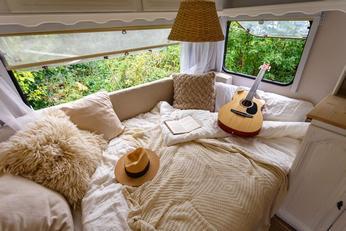 If you enjoy the exhilaration of carefree RV travels, you can also enjoy a restful sleep at days' end with our custom RV mattresses in Seattle that provide all the comfort and luxury of your home bed!
After a day of travel, hiking, biking, or sightseeing, there is nothing that compares with climbing into your bed fitted with our RV-specific mattress exceeding all relevant safety standards, regulations and guidelines.
With the number of options of RV mattresses available from us, you can replace your existing RV mattress with custom sizing using the finest materials:
Latex rubber
Memory foam
Pocketed coil
Inner spring
Polyurethane foam
A Custom Comfort Mattress is a must when you are traveling to faraway places. Trust us to solve your comfort problems by creating the finest custom RV mattress!
RV Bed Seattle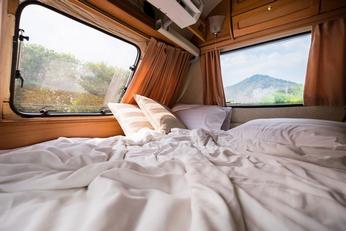 Whether you are retired and taking in all the beautiful sights of our nation, or millennials, the fastest growing segment of recreational travelers, your desire is to be mobile, to enjoy the carefree lifestyle of RV traveling, and to enjoy the comfort of an RV bed with the best RV mattress on the market.
We specialize in creating custom RV mattresses for common bed sizes, as well as uncommon sizes and odd shapes including, but not limited to:
Short queen
Full-size king or queen
California king
Twin
Three-quarter
Full size or short full
RV fold down bed
RV bunk bed
RV sofa bed
We offer premium material choices to suit a broad range of needs from naturally hypoallergenic and dust-mite resistant to heat dissipation, air circulation, and pressure point relief.
Call to learn more about our RV mattresses designed to match all types of requirements at affordable factory-direct prices.
RV Mattress Seattle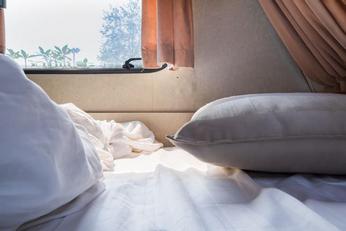 You may be a first time RV buyer, or a lifetime seasoned traveler enjoying every aspect of ownership except your uncomfortable RV mattress in Seattle.
We know how disappointing it is to have spent a sizable amount of money only to learn that the RV bed is uncomfortable and leaves you susceptible to physical pain.
We design each RV mattress perfectly to ensure the same level of comfort that you enjoy with your home bed by addressing factors such as:
Preferred density or firmness
Determining required support based on height and weight
Providing heat dissipation and air circulation
Relieving pressure points
Minimizing motion transfer
Addressing physical pain issues
Hypoallergenic and anti-microbial
Uncommon size, curved edges, or an unusual shape? We can provide it!
Call Custom Comfort Mattress, LLC today for a consultation! (253) 984-1730