5th Wheel Mattress Seattle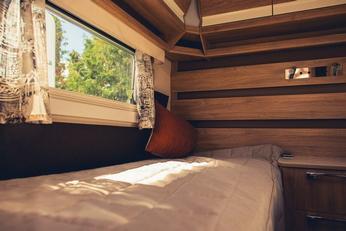 Are you ready to give up your uncomfortable 5th wheel mattress in Seattle for one of the finest choices on the market?
Whether it's a short queen or odd size, curved or rounded edges, we can create a high quality, durable, custom latex mattress as comfortable as your luxury home bed.
We have outfitted many different makes and models with remarkably comfortable mattresses for 5th wheel travel trailers using some of the finest materials available:
Latex rubber
Memory foam
Polyurethane foam
Pocketed coils
Densified fiber
With the many options available with our 5th wheel mattress, you no longer have to endure sleepless nights and a sore back!
Call Custom Comfort Mattress, LLC to learn how easy it is to order a custom-size 5th wheel mattress for shipment anywhere in the nation!
Latex Mattresses Seattle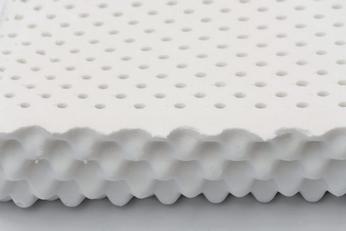 If you are preparing to hit the open road with your 5th wheel and are in need of a comfortable latex mattress replacement in Seattle, we can exceed your expectations in terms of design, construction, comfort, budget and turnaround!
We specialize in creating and manufacturing the best custom mattresses to match every requirement at affordable factory-direct prices. We only use natural Talalay latex when creating a custom mattress for you.
You can expect a restful night's sleep with our custom latex mattress that:
Conforms beautifully to your movements
Relieves painful pressure points
Minimizes restlessness, tossing and turning
Reduces motion transfer
If you are looking for great comfort, and you need a replacement in a hurry, we can make a very compelling case with our custom latex mattress as one of the highest rated choices available.
Call today to speak with one of our specialists about a latex mattress replacement!
Best Custom Mattresses Seattle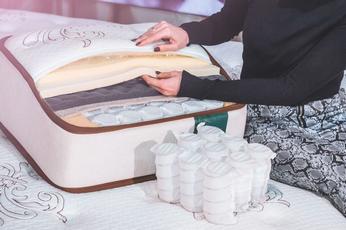 With our reputation for creating the best custom mattresses for Seattle and the greater Pacific Northwest, we offer a wide range of premium quality custom designs for RV's, 5th wheels mattresses, boats, yachts, ships, campers, over-the-road semi-trucks and homes.
In addition to our decades of experience, these are some of the advantages of working with us to achieve the comfort and satisfaction provided by our best custom mattresses:
Materials: latex, memory foam, pocketed coils, urethane & densified fiber
Knowledge and expertise in manufacturing the best custom mattresses
Ability to build ergonomically designed units that promote restful sleep
Reliable manufacturing facilities equipped with latest technologies
Factory-direct pricing – no third-party involvement
Best custom mattresses to help reduce neck and back pain
Designs to help align the spine
Guaranteed satisfaction
Nationwide service and quick turnaround
Call Custom Comfort Mattress, LLC for assistance and recommendations for all types, sizes and shapes! (253) 984-1730